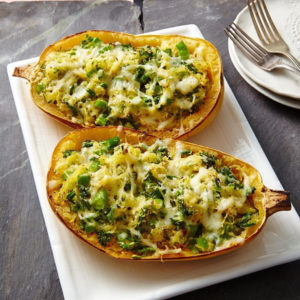 No matter where you are in your health journey, this recipe would leave you feeling not only satisfied but leave you feeling good too!   The  saying "you are what you eat" is said most times jokingly but it really does ring true.
Just like a car, when you give your machine the right fuel to pull energy from, the better it operates.  Have you ever accidently put oil in the fuel tank of your car??  All of us know that the gas tank is made to recognize gas, not oil as what it is designed to run on.  It will sputter and not run right.  Much in the same vane, our bodies are made to run on foods that it recognizes.  Ultimately these are whole, natural foods, not processed as most of us eat on a daily basis, mostly due to lack of time to prepare ahead.
This is why I love this recipe… it contains whole foods and based on vegetables to boot!  I eat mostly gluten free at this stage of my life at the recommendation of one of my doctors.  When I do this, I literally feel on top of the world and my digestion is much better also.  I'll talk more about gluten in another blog to be sure…
This recipe is not only gluten free, but contains whole foods, is fairly quick to make and also is cost effective.  Contains lots of Vitamin A which helps eye sight, plays an important role in healthy bone growth, is essential for reproduction, plays a role in cell division and growth, supports the immune system and skin health. And, ½ a squash is only 194 calories!  What a way to fill you up and eat healthy!  (see more nutrition information towards the bottom)
This bakes right in the squash shells for a fun presentation. Serve with a big Caesar salad and some warm and crusty whole-grain bread.  For easy cleanup: To save time and keep your baking sheet looking fresh, line it with a layer of foil before you bake.
Spahetti Squash Lasagne w/Broccolini
I often recommend a site called Eatingwell.com.  They have recipe categories for almost any type of diet you may be following.  Here it is – let me know how you like it!
Ingredients       4 servings
1 2½- to 3-pound spaghetti squash, halved lengthwise and seeded
1 tablespoon extra-virgin olive oil
1 bunch broccolini, chopped
4 cloves garlic, minced
¼ teaspoon crushed red pepper (optional)
2 tablespoons water
1 cup shredded part-skim mozzarella cheese, divided
¼ cup shredded Parmesan cheese, divided
¾ teaspoon Italian seasoning
½ teaspoon salt
¼ teaspoon ground pepper
Preparation 30 min
Ready In 40 min
Position racks in upper and lower thirds of oven; preheat to 450°F.
Place squash cut-side down in a microwave-safe dish; add 2 tablespoons water. Microwave, uncovered, on High until the flesh is tender, about 10 minutes. (Alternatively, place squash halves cut-side down on a rimmed baking sheet. Bake in a 400°F oven until the squash is tender, 40 to 50 minutes.)
Meanwhile, heat oil in a large skillet over medium heat. Add broccolini, garlic and red pepper (if using); cook, stirring frequently, for 2 minutes. Add water and cook, stirring, until the broccolini is tender, 3 to 5 minutes more. Transfer to a large bowl.
Use a fork to scrape the squash from the shells into the bowl. Place the shells in a broiler-safe baking pan or on a baking sheet. Stir ¾ cup mozzarella, 2 tablespoons Parmesan, Italian seasoning, salt and pepper into the squash mixture. Divide it between the shells; top with the remaining ¼ cup mozzarella and 2 tablespoons Parmesan.
Bake on the lower rack for 10 minutes. Move to the upper rack, turn the broiler to high and broil, watching carefully, until the cheese starts to brown, about 2 minutes.
Nutrition information:    Serving size: ½ stuffed squash half
Per serving: 194 calories 11 g fat(5 g sat); 2 g fiber; 15 g carbohydrates; 11 g protein; 18 mcg folate; 23 mg cholesterol; 5 g sugars; 0 g added sugars; 1235 IU vitamin A; 47 mg vitamin C; 314 mg calcium; 1 mg iron; 609 mg sodium; 347 mg potassium
Nutrition Bonus: Vitamin C (78% daily value), Calcium (31% dv), Vitamin A (25% dv)
Carbohydrate Servings: 1
Exchanges: ½ starch, ½ vegetable, ½ lean meat, 1 medium-fat meat, 1 fat
Enjoy!!
Blessings to you-  Lori