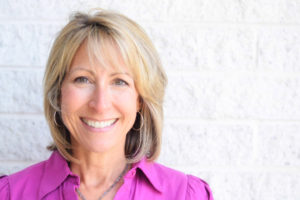 Hello!  My name is Lori and I'm a mother of two children, my son aged 24 and daughter, 21.  I'm also blessed with a daughter in law as of last year.  As a Registered Dietetic Technician, Certified Health Coach and now a fresh 50 years old, I've been through some health issues myself and have seen and experienced lots of heartache, discouragement along with many Joys. I've seen firsthand how the power of good nutrition and prayer makes a difference!  Don't let anyone tell you you're a lost cause or that proper nutrition does not make a difference!  I'm a living example of a miracle after being diagnosed with MS in the year 2000.  I radically changed my diet after getting a hold of the book called "The MS Diet" by Dr. Swank (still suggest it to those who ask me) and I had lots of people praying on my behalf. I declared one day while in the laundry room "I'll baffle the doctors one day" and it happened 8 years later…
My heart is to help open the eyes of women who may feel they have nothing left to contribute to the world, are busy trying just to survive and have lost hope for feeling healthy and alive again. I've been there and am on the other side, it does happen!  That is my reason for wanting to become a Health Coach, to help women reach their health goals to increase their energy levels, confidence and self esteem. You Matter and have a lot to give.  When you have energy, confidence and purpose, there is no stopping you and what you can GIVE to your family, friends & the World!
I hope the posts that follow (recipes, stories, reflections and whatever God puts on my heart) do just that, inspire you that you CAN feel healthy and alive and you DO have a purpose at any age.  You are beautiful and amazing!
You can also check out more about me and my services at Seeds of Change Nutrition.
Thanks for reading and may God bless you in a mighty way!